Hello, I'm
Vince Javier
Fitness Trainer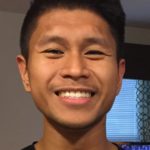 Everyone deserves the opportunity to explore and make the most out of life, and that begins with mastery of the mind, body, and spirit.
Through training, you can learn the appropriate principles and discipline necessary to improve your quality of living.
JOIN NOW
Are you frustrated, because you are not reaching your fitness goals?
Have you been working out, and still not seeing results?
Have you tried all the fad diets, but the weight seems to come right back?
Are you tired of waiting for machines at the gym?
Gyms in Peoria
If so, you have come to the right place.
Our friendly fitness professionals will help you achieve your fitness goals through our integrated fitness program; or, leave you to work out independently.
We have created a neighborhood gym environment that is comfortable and welcoming for everyone – from seasoned weight lifters, to people who have never set foot on a treadmill.
24/7  Gyms
Our gyms are always open in:
East Peoria, Illinois:  2707 N Main
Bartonville, Illinois:  4503 W Pfeiffer Road
Staffed Hours
Staffed (store hours):
9:00 am – 9:00 pm, Monday – Wednesday
9:00 am – 8:00 pm, Thursday
9:00 am – 7:00 pm, Friday
9:00 am – 12:00 pm, Saturday